Management Committee members
Our Management Committee members contribute to the strategic direction and operation of the Research into Inflammatory Arthritis Centre Versus Arthritis (RACE). We are lucky to have the involvement of three patient research partners.
Members include: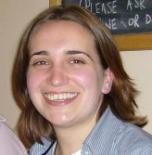 Dr Amy Anderson
Role: Cellular Immunologist
Centre: Newcastle University
I am a cellular immunologist with a strong grounding in human translational work. My main research interests are the development of new diagnostic and therapeutic tools for the treatment of rheumatoid arthritis (RA). In order to develop these it is vital we fully understand the immune responses in RA that are involved in attacking the body's own tissue and inducing the inflammatory process.
With this in mind, I am particularly interested in a novel subset of B-cells which play a potential role in RA disease pathogenesis via the secretion of autoantibodies and the production of pro-inflammatory cytokines. I collaborate with Dr Dagmar Scheel-Toellner investigating the role of these cells in RA. The ultimate aim of this project is to identify novel therapeutic targets that will improve treatment of RA.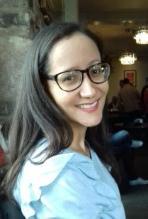 Rebecca Birch
Role: Inflammation Project Manager
Centre: University of Birmingham
I provide administrative support for Birmingham's local patient group, R2P2 (Rheumatology Research Patient Partnership), which involves organising events, maintaining the membership database and acting as a first point of contact for any enquiries. I am also involved with a number of other rheumatology research projects at Birmingham, including A-TAP (Arthritis-Therapy Acceleration Programme), which is a collaboration including Oxford University and a number of NHS Trusts.
Profile >

Prof Christopher Buckley
Role: Director of Clinical Research and Director Birmingham NIHR Clinical Research Facility
Centre: University of Oxford and University of Birmingham
Career summary: I obtained a degree in Biochemistry from the University of Oxford (1985) with subsequent undergraduate training in Medicine (MBBS) at the Royal Free Hospital, London (1990). My postgraduate medical training was in General Medicine and Rheumatology at the Hammersmith Hospital, London (Mark Walport, Dorian Haskard), and John Radcliffe Hospital, Oxford. I obtained a DPhil arising from a Wellcome Trust Clinical Training Fellowship with John Bell and David Simmons at the Institute Molecular Medicine, Oxford in 1996. Funded by a Wellcome Trust Clinician Scientist Fellowship, I joined the Department of Rheumatology in Birmingham later that year. In 2001 I was awarded an MRC Senior Clinical Fellowship and in 2002 became Arthritis Research UK Professor of Rheumatology. In 2012 I was appointed Director of the Birmingham NIHR Clinical Research Facility. In May 2017 I took up a new joint academic post between the Universities of Birmingham and Oxford as Director of Clinical Research at the Kennedy Institute of Rheumatology Oxford and Director of NIHR Infrastructure in Birmingham for Birmingham Health Partners to Direct the Arthritis Therapy Acceleration Programme (A-TAP)
Research Interests: A characteristic feature of chronic inflammatory reactions is their persistence and predilection for certain anatomical sites. Over the last ten years my group has demonstrated that tissue resident stromal cells (fibroblasts) are much more important than originally thought in determining both the switch to persistence as well as the site at which inflammation occurs. In chronic inflammation the resolution phase is delayed and disordered leading to the persistent accumulation of the inflammatory infiltrate. Our work has allowed us to propose that a stromal area post code, predominantly defined by fibroblasts, exists within tissues. Our hypothesis predicts that components of this stromal area post code become disordered during inflammation, leading to the accumulation of lymphocytes in structures that resemble lymphoid tissues. We have proposed that inflammation is not generic but contextual and therefore differences in the response of different inflammatory diseases to therapy are likely to be due to intrinsic differences in the behavior of stromal cells within different microenvironments. We suggest that stromal cells in general and fibroblasts in particular offer a new family of organ specific targets to treat chronic immune mediated inflammatory diseases such as rheumatoid arthritis, psoriasis and inflammatory bowel disease
Research Profile (Oxford) > Research Profile (Birmingham) >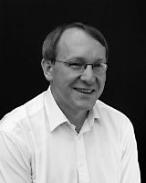 Prof Andy Clark
Role: Professor of Inflammation Biology
Centre: University of Birmingham
I am Professor of Inflammation Biology at the Institute of Inflammation and Ageing, University of Birmingham. I have been mainly funded by Arthritis Research UK and the Medical Research Council. My research focuses on macrophages, white blood cells that produce tumour necrosis factor (TNF) and many other factors contributing to the development of rheumatoid arthritis.
I am interested in the mechanisms that cause macrophages to switch off the production of inflammation-promoting factors, and instead promote tissue repair and regeneration. It is possible that faulty "off switches" contribute to the development of chronic inflammatory disease. Whether or not this is true, reinforcement of these switch mechanisms could be an effective way to treat inflammation and encourage healing. I am also increasingly interested in how macrophages communicate with other cells in inflamed joints, and how this communication sustains inflammation and leads to chronic disease. My main RACE collaborator is Mariola Kurowska-Stolarska, with whom I share supervision of a PhD student. Together we are investigating how macrophage functions are altered by the anti-inflammatory hormones known as glucocorticoids.

Prof Mark Coles
Role: Kennedy Trust Senior Research Fellow
Centre: University of Oxford
Mark Coles is a Kennedy Trust Senior Research Fellow, Director of Graduate Studies Kennedy Institute of Rheumatology and Senior & Governing Body Fellow and Theme lead for Life Sciences at Parks College, University of Oxford. His group focuses on stromal and systems immunology interest in using interdisciplinary approaches to understand the role of stromal fibroblasts in regulating immune responses in immune mediated inflammatory disease and applying computational approaches to accelerate and de-risk therapeutic development of immuno-therapeutics. This work has involved in developing underlying technologies including virtual clinical trials and the application of neural networks to computational models. He is passionate about graduate student training and development and helped to train the next generation of academic and industrial leaders.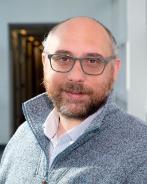 Prof Adam Croft
Role: Professor of Translational Rheumatology and Honorary Consultant Rheumatologist
Centre: University of Birmingham
Adam is a Professor of Translational Rheumatology and an Honorary Consultant Rheumatologist at University Hospitals of Birmingham NHS Foundation Trust. He currently holds a Kennedy Trist for Rheumatology Research Senior Clinical Fellowship. His main research interests are the underlying pathophysiology of adult and childhood onset inflammatory arthritis including the role of tissue resident fibroblasts and macrophages. He leads the Multiomic Analysis of Multiomic Analysis of Paediatric Joint and Gut inflammation (MAP-JAG) study and Tissue Research in Childhood Arthritis Consortium. His research is supported by the Kennedy Trust for Rheumatology Research, Versus Arthritis and Wellcome Trust. These studies collectively aim to develop treatments in inflammatory arthritis based on precision pathology analysis of biopsies of joint tissues. He is the recipient of the 2020 Linacre Medal from the Royal College of Physicians.
Dr Marie Falahee
Role: Lecturer in Behavioural Rheumatology
Centre: University of Birmingham
I am a researcher with a background in Psychology, exploring how the beliefs and behaviours of people with inflammatory conditions affect their clinical outcomes. I also lead the University of Birmingham Rheumatology Research Patient Partnership (R2P2: http://www.birmingham.ac.uk/r2p2) which facilitates patient involvement across the Rheumatology Research Group. I have also had previous experience of being a patient research partner, as someone with a diagnosis of psoriatic arthritis. My main contribution to RACE is to support and promote patient and public involvement in RACE activities.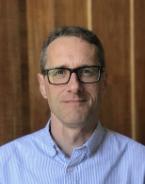 Prof Andrew Filer
Role: Professor in Translational and Experimental Rheumatology and honorary consultant in rheumatology
Centre: University of Birmingham
I am a Professor in Translational and Experimental Rheumatology and honorary consultant in rheumatology in Birmingham. I run the Birmingham Early Arthritis BEACON cohort with Prof Karim Raza. The patients in this cohort help us to develop better tests for use in early arthritis; I have particular expertise in musculoskeletal ultrasound imaging which we are developing as just such a new test. However, we also use ultrasound to obtain tiny samples from the joint that help us understand the processes going on in the earliest phases of disease.
The focus of my scientific work is to use these samples to examine the role of a specific group of cells (stromal cells or fibroblasts) that appear to play an important part in deciding whether arthritis in joints will persist to become chronic, or get better without long term medication. This links to a key focus of RACE, which is to understand better the role of stromal cells in chronic disease. I am leading Birmingham's role in two major clinical trials (TRAFIC and Bio-FLARE) where the RACE team members are conducting a clinical trial of a new treatment that targets fibroblasts, and learning about the role they play during flares of disease.‌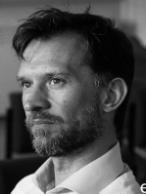 Prof Carl Goodyear
Role: Professor of Translational Immunology
Centre: University of Glasgow
I am Professor of Translational Immunology and Director of the GLAZgo Discovery within the Centre for Immunobiology in the Institute of Infection, Inflammation and Immunity.
My research is focused on understanding immunopathogenesis of disease (i.e., Rheumatoid Arthritis & Osteoarthritis) and translating this knowledge into viable therapeutic agents for patients. I lead a Translational Immunology programme that provides the critical interface between clinical and basic science, with a specific focus on precision medicine. In parallel, I also the Director of the GLAZgo Discovery Centre, an ambitious collaboration between the University of Glasgow and AstraZeneca to drive innovative academic/industry research aimed at identifying new pathways by which inflammation can promote diseases and ultimately create better medicines for patients.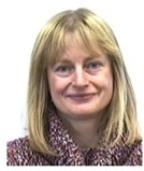 Prof Catharien Hilkens
Role: Professor in Immunotherapy
Centre: Newcastle University
My main research interests are the development of dendritic cell-based immunotherapies for the restoration of immune tolerance in rheumatoid arthritis (RA), and to improve our understanding of how the immune system is involved in causing and maintaining joint inflammation in RA and other arthritic diseases, including osteoarthritis.
Within RACE, I have close collaborations with:
Prof. Simon Milling (Glasgow University) on the role of synovial macrophages in the pathogenesis of osteoarthritis
Dr. Vicky Morrison (Glasgow University) on determining integrin-mediated regulation of dendritic cell function in rheumatoid arthritis
Profs Jim Brewer and Paul Garside (Glasgow University) on understanding when, where and how tolerogenic dendritic cells modulate T cells

Dr Elspeth Insch OBE
Role: Patient Research Partner
Centre: University of Birmingham
Elspeth Insch is a geographer with degrees from London and Edinburgh; she was Vice President of the Royal Geographical Society. Initially a teacher, she became Head of King Edward VI Handsworth School (over 900 girls) for 23 years. She holds an Honorary DSc from Aston University and was awarded an OBE for Services to Education. RA developed at the point of retirement and scuppered her plans but successful treatment permits walking Lola, her Romanian rescue dog, and living a full and interesting life.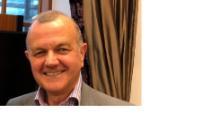 Prof John Isaacs
Role: Professor of Clinical Rheumatology
Centre: Newcastle University
John Isaacs is Professor of Clinical Rheumatology at Newcastle University and a consultant rheumatologist at the Freeman Hospital, Newcastle-upon-Tyne, UK. Over the past 25 years, his work has focused on the potential of novel immunotherapies to treat rheumatoid arthritis (RA), ranging from target identification to early- and late-stage clinical trials. He has performed several pioneering experimental medicine studies in patients with inflammatory disease, challenging existing dogma and informing the design of subsequent generations of therapeutic agents.
Professor Isaacs runs a research group focussed on therapeutic tolerance induction. Recently his team have developed, and completed a phase 1 study of, tolerogenic dendritic cell therapy in inflammatory arthritis patients. In 1999, Professor Isaacs received the British Society for Rheumatology Michael Mason Medal and, in 2010, he presented the Heberden Round to the Society.
From 2007 to 2017 Professor Isaacs chaired Arthritis Research UK's Clinical Study Group for Adult Inflammatory Arthritis, developing a competitive research agenda for the UK. He also led the Medical Research Council/Association of British Pharmaceutical Industries (MRC/ABPI) RA-MAP consortium, seeking prognostic and therapeutic biomarkers for RA. Professor Isaacs has published more than 250 peer-reviewed manuscripts.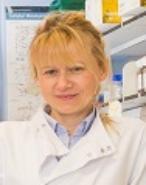 Prof Mariola Kurowska-Stolarska
Role: Professor of Immune Pathology and Homeostasis
Centre: University of Glasgow
I am an immunologist who specializes in Rheumatology. I have been trained in Warsaw, Zurich and Glasgow. I was Versus Arthritis Career Development Fellow before obtaining tenure position in the University of Glasgow.
My lab is currently interested in dissecting the cellular and molecular mechanisms that keep joints free of inflammation in patients with RA and PsA who are in sustained disease remission. We are also interested whether these mechanisms differ from those of people with healthy joints. Our idea is that if we identify these mechanisms, we will be able to boost them therapeutically to resolve arthritis in more RA/PsA patients and transform those who are already in disease remission into healthy homeostasis.
We focus on synovial cells called synovial tissue macrophages and we have found recently that sub-population of these cells have regulatory functions and we identified candidate molecular mechanisms that these cells use in patients in disease remission and in healthy. We plan to test whether we can boost these cells and their regulatory mechanisms in experimental models.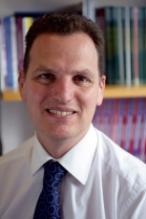 Prof Iain McInnes CBE
Role: Director of RACE
Centre: Work on behalf of all partner centres, located in Glasgow
I am Vice-Principal and Head of College of Medical, Veterinary and Life Sciences, and Muirhead Chair of Medicine at the University of Glasgow. I studied medicine at the University of Glasgow before training in internal medicine and rheumatology and completing my PhD Immunology and post-doctoral studies.
The School of Infection and Immunity brings together world-leading basic, applied, clinical and translational researchers to study infection, with a focus on the viral, parasitic and bacterial pathogens of both humans and animals and immunology and inflammation, with a focus on chronic inflammatory diseases.
I am interested in the biology of inflammatory synovitis in rheumatoid arthritis, psoriatic arthritis and septic arthritis. With colleagues in the School, we operate a translational science programme in which state of the art cellular and molecular biology techniques area applied to elucidate the mechanisms underlying the perpetuation of synovial inflammation. In parallel, we have an extensive clinical trials facility in which we perform studies of novel biologic agents in inflammatory arthritis.
I am Chief investigator for numerous national and international research projects and clinical trials of novel immune therapies. I have served as member or chair of numerous national grant-funding panels and as Chair of several EULAR Scientific Committees. I am immediate past chair of the Foreum (Foundation for European Rheumatology Research) Scientific Committee, leading the European Roadmap programme that is defining the research agenda for rheumatology for the next decade, and have recently been elected President of EULAR (European League Against Rheumatism).
I was elected a Fellow of the Royal Society of Edinburgh in 2008 and the Academy of Medical Sciences in 2012.
I am the Chair of the RACE Management Committee, responsible for strategic direction, prioritisation and co-ordination of the project across the four universities.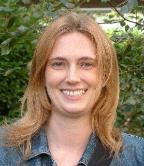 Prof Kim Midwood
Role: Professor of Matrix Biology
Centre: Oxford University
Kim Midwood is Professor of Matrix Biology at Oxford University, and Principal Investigator at the Kennedy Institute of Rheumatology, studying how the extracellular matrix, the component of tissues that surrounds and supports cells, controls inflammation.
Kim graduated with a B.Sc. (HONS) in Biochemistry from Edinburgh University in 1995, and completed her Ph.D. in the Department of Pathology at Edinburgh University in 1999. She undertook postdoctoral training in the Department of Molecular Biology at Princeton University in the US from 1999. In 2004 she established the Matrix Immunology group in the Kennedy Institute of Rheumatology at Imperial College London, moving to Oxford University in 2011. In 2007 she was awarded an MRC New Investigators Award, and in 2012 an Arthritis Research UK Senior Fellowship. She founded the BioTech company Nascient Ltd in 2012, and was given the BioBeat Mover and Shaker award in 2015, recognizing the top 50 women in biobusiness.
The Midwood lab investigates how extracellular matrix molecules that are not found in healthy tissues, but which are specifically induced upon tissue injury, orchestrate controlled immune responses designed to repair tissue damage. We identified how the matrix directly triggers inflammation, dictating site-specific innate and adaptive immune responses, before being removed from repaired tissue. We also showed that persistent expression of injury-specific matrix molecules drives pathological inflammation, for example during chronic joint inflammation in rheumatoid arthritis (RA). The restricted expression of these molecules makes them promising candidate disease biomarkers; matrix molecules, and autoantibodies recognizing matrix molecules, can reliably predict the onset, and/or the prognosis, of a number of inflammatory disorders including RA. These molecules are also tractable targets for drug development; we have developed novel therapeutics that target inflammatory signals from the matrix, which can safely and effectively re-educate the immune response, switching off aberrant inflammation, whilst leaving intact host defence against infection, in preclinical validation. Combining structural, molecular, proteomic and genomic approaches we are working towards a better understanding of the biology of endogenously driven immunity, and how the mechanisms that control inflammation go awry in people that develop inflammatory disorders such as RA. Together with industrial partners, we are also working to translate our new immunotherapies into the clinic to treat autoimmune diseases.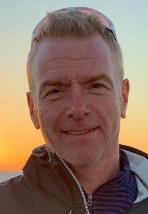 Prof Simon Milling
Role: Professor of Immunology
Centre: University of Glasgow
I am Professor of Immunology at the Centre for Immunobiology in Glasgow.
My lab focuses on the biology of antigen presenting cells in the blood and in the intestine, and on how these cells respond to infections or to inflammation. I am especially interested in the differences between the functions of the different types of antigen presenting cells, how these cells control the immune response, and their contributions to inflammatory diseases.
This work has so far contributed to two projects in the RACE programme. With Catharien Hilkens, I have been investigating how macrophages in synovial tissues may contribute to the pathogenesis of osteoarthritis. With David Withers, I have been investigating the functions of innate lymphoid cells, and how they might also contribute to inflammatory disease. It is hoped that this information will be useful for manipulating the immune response, to generate improved strategies for inhibiting inflammatory pathology.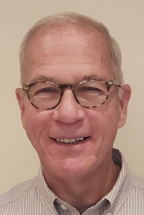 John Paton
Role: Patient Research Partner
Centre: University of Glasgow
John is a patient activist in Scotland for the National Rheumatoid Arthritis Society (NRAS). A Fellow of the European Patients Academy in Therapeutic Innovation (EUPATI), he has made patient group submissions to the Scottish Medicines Consortium and is a member of the Scottish Parliament Cross Party Group on Arthritis and MSK conditions.
His background is in Civil Engineering, Law, Mediation, and in policy development and implementation in the third sector in Scotland and England. A Fellow of the Royal Society of Arts, he is a keen if occasional sailor, sings with Summerhall Singers community choir in Edinburgh and attempts Tai Chi.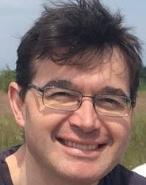 Dr Arthur Pratt
Role: Clinical Senior Lecturer and Honorary Consultant Rheumatologist
Centre: Newcastle University
Dr. Arthur Pratt is a Clinical Senior Lecturer at Newcastle University, where his primary research interest is to develop a better understanding of the disease processes that underpin rheumatoid arthritis (RA). His ambition is that this work will ultimately inform the development of tools and treatments that may be used in the clinic to improve the lives of people with the condition. He is also an NHS consultant Rheumatologist, and leads the Early Arthritis Clinic at Newcastle upon Tyne Hospitals NHS Foundation Trust. Through this clinic, consenting patient volunteers are enrolled into the Northeast Early Arthritis Cohort, contributing to Newcastle's research programme. Arthur is also actively involved in the delivery of clinical trials of new medicines for the treatment of RA. He is supported by Helen Hanson in helping to involve and engage patients in research activities in Newcastle.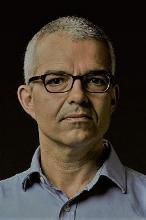 Prof Karim Raza
Role: Professor of Rheumatology
Centre: University of Birmingham
I am Professor of Rheumatology supported by Versus Arthritis at the University of Birmingham. My research focuses on rheumatoid arthritis addressing pathogenic mechanisms, biomarker development and strategies to enhance clinical outcomes for patients with a new onset of disease. Specifically I am interested in:
Mechanisms driving the molecular basis for the switch to disease persistence and the timing of this switch in early arthritis.
Predictors of outcome in patients with early inflammatory arthritis.
Novel anti-inflammatory mechanisms that may be useful in the control of persistent inflammation, including vitamin D and endogenously generated glucocorticoids.
Management pathways for patients with early rheumatoid arthritis, including the development of strategies to facilitate rapid patient assessment
Patient perspectives on their disease and its treatment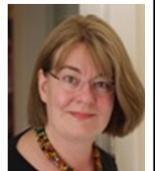 Prof Dagmar Scheel-Toellner
Role: Professor of Inflammation Research
Centre: University of Birmingham
I am Professor of Inflammation Research at the University of Birmingham. My team investigates the contribution of immune cells to joint inflammation in chronic inflammation. Our long term aim is to identify new therapeutic targets and strategies for improved treatment of rheumatoid arthritis.
We recently identified a novel pro-inflammatory B cell population in the joints of patients with rheumatoid arthritis and are now investigating their contribution to disease and their suitability as a drug target. So far my team has contributed to a RACE project shared with Amy Anderson and John Isaacs in Newcastle in which we have studied the role of a B cell which increases with age in patients with rheumatoid arthritis.
Within RACE, I am co-chair of the committee that oversees the PhD studentships.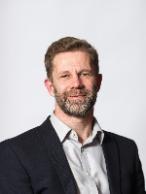 Prof Stefan Siebert
Role: Professor of Inflammation Medicine and Rheumatology and Honorary Consultant Rheumatologist
Centre: University of Glasgow
I am Clinical Senior Lecturer in Rheumatology at the University of Glasgow and Honorary Consultant Rheumatologist with NHS Greater Glasgow and Clyde.
As clinical researcher, I am involved in managing patients with rheumatoid and other types of inflammatory arthritis, studying mechanisms that underlie these conditions and running clinical trials of new therapies.
I have a particular interest in psoriatic arthritis and spondyloarthritis, and in comparing how the underlying immune processes differ from rheumatoid arthritis. This approach has the potential to yield information about the underlying mechanisms and possible therapeutic targets for each of these conditions.
I am also interested in understanding the effects of current arthritis therapies using a variety of immunological, laboratory and health informatics approaches.
Lisa Tait
Role: Project Administrator
Centre: Newcastle University
I provide administrative support to the Newcastle Team and am the Newcastle contact for any administrative aspects of RACE.

Jonathan Truslow
Role: Head of Operations
Centre: University of Oxford
As Head of Operations my role is to support the Director in developing and implementing her strategy for the Kennedy Institute.
The institute is growing and expanding into new research areas requiring cutting edge facilities and excellent researchers. I ensure that the Institute has the financial resources and administrative/technical/personnel support required to enable this, working closely with the Institute PIs, the NDORMS management, the University and external stakeholders, particularly the Kennedy Trust for Rheumatology Research.
Profile >

Prof Irina Udalova
Role: Professor of Molecular Immunology
Centre: University of Oxford
Prof Irina Udalova has a multidisciplinary research background, with honorous degree in physics and mathematics and PhD in molecular biology from Moscow Institute of Physics and Technology. In her early research career, she played a major role in the field of functional genetics and developed novel technologies for assisting with functional interpretation of disease risk alleles identified by GWAS. Research in her Genomics of Inflammation group at the Kennedy Institute of Rheumatology, University of Oxford, focuses on understanding the genomic aspects of inflammatory diseases. She has identified molecular switches which act as master regulators of myeloid cells and control various immunopathologies. She aspires to translate these fundamental discoveries into new clinical interventions.

Claire Wright
Role: RACE Centre Manager
Centre: Work on behalf of all partner centres, located in Glasgow
I am the Manager for Research into Inflammatory Arthritic Centre Versus Arthritis. I help to coordinate the administrative aspects of RACE's business, working with the four contributing partners, Birmingham, Glasgow, Newcastle and Oxford universities. Duties include financial and administrative management, supporting RACE's PhD students, clerking the Management Committee and PhD Oversight Group, and liaising with internal and external stakeholders. In addition, I help to run the patient involvement group, Glasgow Arthritis Involvement Network (GAIN: https://www.gla.ac.uk/researchinstitutes/iii/research/clinicalresearch/getinvolved/).
Profile >