Mossfest - June 2015
Mossfest - June 2015
MossFest is aimed at taking science to more remote areas and visited the Isle of Bute in June 2015.
Ultrasound was used to scan the joints of individuals to help the participants to understand joint anatomy and rheumatic disease. The changes that would be seen in a diseased joint were explained and the use of these machines in diagnostics was highlighted.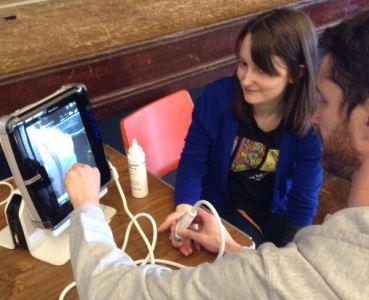 ‌
Children were engaged with an interactive poster using cartoons to explain how some cells in the immune system are able to defend the body. They were then provided with arts and crafts materials to design their own immune cells and depict how they would fight invaders.
‌